<!......content-left-wrap-start....>
<!......HOTEL ROOM BOOKINGS-start....>
HOTEL ROOM BOOKING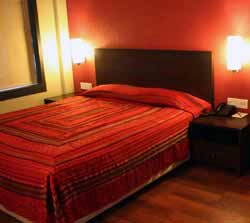 Target Global Market
Why do you want to restrict your Hotel's room service only to those who walk-in to your hotel when you can offer it globally.
Increase your business with Orica Technologies Room Booking solution.
Orica Technologies offers you one stop solution for your room booking service, Billing, Collection statement, Reserved/ Available/ Vacant Room status
What will you get?
You will get an interface to set prices
Integrate Payment Gateway
Set Corporate price
Generate Bill
Manage Room Status
View Reserved/ Occupied/ Vacant Room Status
Set Agent Price
Get Daily/ Weekly/ Monthly collection status
Share your data with thousands of travel agents globally

We make the interface extremely user-friendly, so that your executives shall be able to work in a comfortable screen.

<!......HOTEL ROOM BOOKINGS-end....>

<!......content-left-wrap-end....> <!......content-right-wrap-start....>

<!......content-right-wrap-end....> <!......footer-wrap-start....> <!......footer-wrap-end....>

<!......content-wrap-end....>