<!......content-left-wrap-start....>
<!......cms-solution-wrap-start....>
CMS Solution

Orica Technologies offers most affordable and most user-friendly web based CMS or Content Management System, which helps you to manage your website on a real-time basis. Our Web CMS or Web Content Management System comes with a simple browser based method that allows you to easily update your website content, images etc. all by yourself without having to seek the help of your web designer or web developer. Our efficient CMS or Content Management System allows you to have complete control of your website.

Custom CMS Design or Content Management System Design

-Orica Technologies specializes in providing custom CMS Development that offers you:
-Ideal solution for those who desire to keep their website up to date without using web designers
-Makes it incredibly easy to manage your website in every aspect
-Dynamic User Friendly Features allows even a Non-Technical person to easily manage the website
-Highly Efficient thereby giving you instant LIVE updates
-Instant addition of hyperlinks, formatted text, images etc
-Unlimited updates to your website without the help of website designers
-Database Driven Feature makes it a perfect long-term solution
-No software installation, maintenance or upgrades required Saves a lot of your time Great value for your money
<!......cms-solution-wrap-end....> <!......Our CMS Design-start....>
Our CMS Design or Content Management System Design is as easy as 1-2-3: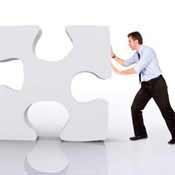 Step 1: Type the URL in the Browser Window
Step 2: Enter the User ID and Password

Step 3: You are directed to the Index Page of the Backend of your website, which contains the entire Menu. All you need to do is click on the appropriate task that you want to do.
It is as simple as it sounds!
Benefits of using our Content Management System:
Our CMS System is extremely easy to use and allows you to change your website from time-to-time at your convenience, depending upon your business needs. The Benefits of using our CMS web development can be many. Some of them are discussed below:

POWERFUL - Website Content, New Pages, Images, Banners, Video - whatever you need, our CMS allows you to do them all by yourself.

WEB BASED - Our web based CMS allows you to update your website from wherever you are.

NO TECHNICAL SKILLS - Update your website without the need of any programming knowledge or skills.

FLEXIBILITY - Can be integrated into all kinds of web designing.

EASE OF USE - We have built our CMS keeping "users" in mind, and hence it provides maximum ease and efficiency.

MULTI-FUNCTIONAL - Comes with various modules that enables you to carry out several functions for managing your website.

SEO FRIENDLY - Our CMS generates seo friendly web pages without having to touch the code.

COST EFFECTIVE - Incredibly low prices to suit your budget.
<!......Our CMS Design-end....>
<!......content-left-wrap-end....> <!......content-right-wrap-start....>

<!......Features of our CMS-start....>
Features of our CMS
Our CMS (Content Management System) comes with the following features and allows you to make updates to your website like that of a website designer:
Content Editor - Manage contents for all the pages of your website. Page Manager - Add/Edit/Delete Pages of your website Meta Manager - Upload/Change Meta as per your SEO needs Side Box Manager - Add/Edit/Delete Side Boxes on the various pages of your website News Manager - Update your website with fresh business news Photo Gallery Manager - Upload/Change Photos in your Photo Gallery Testimonials Manager - Add/Remove Client Testimonials on your website Banner Manager - Update/Change your Website Banners Contact Manager - Manage the data captured with your Website Contact Forms Newsletter Manager - Manage Newsletter sending to your Clients/Contacts Portfolio Manager - Add/Update your Website Portfolio all these and many more can be done using our CMS at your own convenience.
<!......Features of our CMS-end....>


<!......content-right-wrap-end....> <!......footer-wrap-start....> <!......footer-wrap-end....>

<!......content-wrap-end....>